Gardens in Progress
Greenfingers Gardens are magical outdoor spaces in children's hospices throughout the UK, where life-limited children can spend quality time outside with their families, friends and carers in a safe and protective environment. As well as places where therapies, play and precious memories can be created, our gardens can also provide a special space for peaceful reflection and remembrance.
Due to the generosity of those who support Greenfingers Charity in so many different ways, we are looking to bring the precious gift of a garden to the following hospices in the months ahead: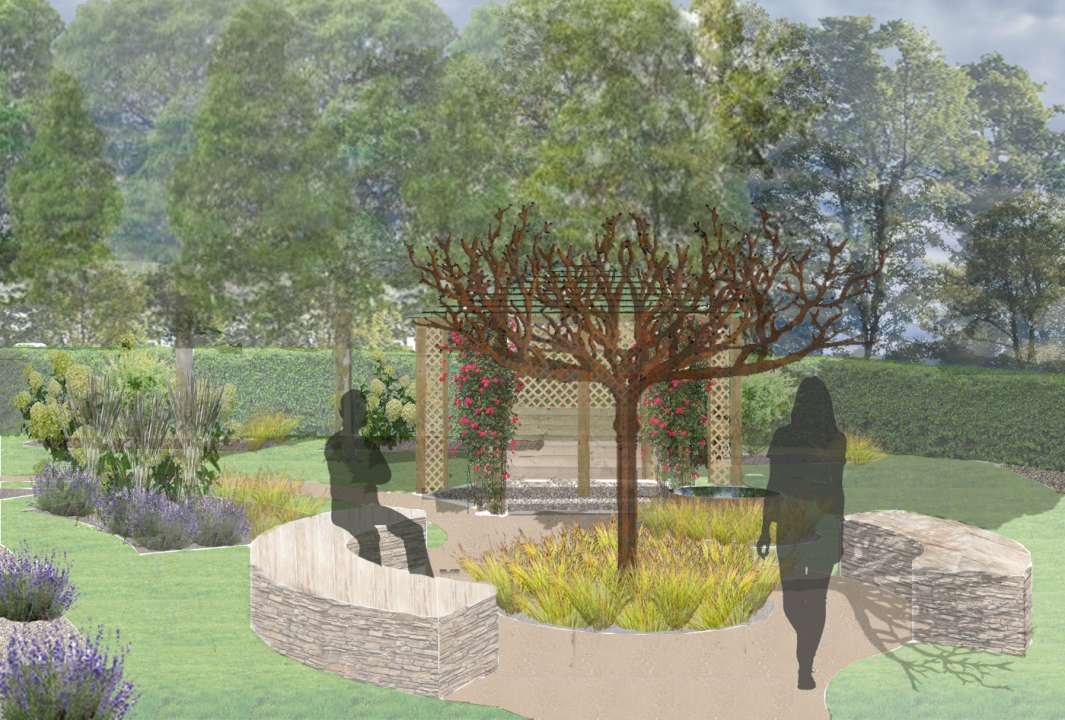 Rainbows Hospice in Loughborough supports children and young people suffering from life-limiting conditions through the provision of end-of-life care, symptom management, short breaks and respite care to hundreds of families from Leicestershire, Derbyshire, Nottinghamshire, Rutland, Northamptonshire and Lincolnshire.

In August 2020 with the help of VaRa Garden Design and landscapers Alfresco Landscaping, we will be extending and updating the hospice's Remembrance Garden, a very special and unique place where a lifetime of memories can be held.

The new design includes additional seating areas for places of quiet reflection, complemented by year-round planting. New trees will provide additional privacy and a water feature will add a sense of calm.
Haven House in Woodford Green, Essex is a nurse-led hospice for babies, children and young people under 19 who ha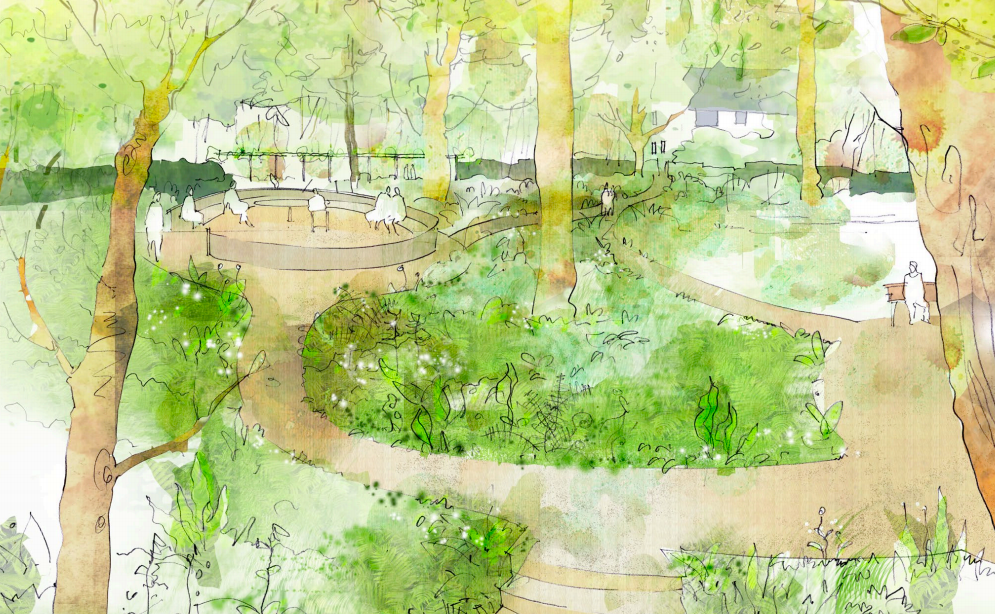 ve life-limiting or life-threatening conditions. The hospice provides round-the-clock care, 365 days a year, to their children and their families. As well as short stay respite and end-of-life care, they also provide a full range of holistic range services including Hospice at Home, Physiotherapy, Music Therapy, therapeutic Yoga, teenage Cancer Group, coffee mornings, a Dad's group, 'Buddies' sibling support group and a Toy Home Loan. Haven House is on hand to provide extensive post-bereavement care, including counselling, one-to-one sibling support and an annual memory day, for as long as their families need them. The hospice has asked for our help to create a reflection garden that will be used by life-limited children, their siblings and parents as well as hospice staff. The garden will be "a place to escape to".
We hope this new woodland garden, which is being designed by Tom Hoblyn and funded by Clarins, will come to life in the Autumn (2020).
St Oswald's Hospice in Newcastle provide care for babies, children and young adults with progressive, life-shortening conditions from across the North East. Their team of skilled staff provide residential short breaks to local families. Up to six children and young adults can stay at any one time in their relaxed, home-from-home environment. Here they can enjoy a range of fun activities such as sensory play, music therapy, arts and crafts, baking, trips out and complementary therapy. The hospice has asked for our help to create an all-inclusive play garden which is fun for children with complex disabilities and their siblings and peers.
The design for this new garden has been done in house by our Garden Projects Manager. We look forward to seeing this new garden come to life in the Autumn (2020).

Ty Hafan in the Vale of Glamorgan, is one of the UK's leading paediatric palliative care services, offering care to children and support for their families, throughout Wales. They offer comfort, care and support to life-limited children, young people and their families in the hospice, in the community and in their home so they can make the most of the time they have left together. The hospice allows parents and carers to relax and recharge their batteries and makes sure the needs of brothers and sisters are never forgotten.
Here we are delighted to be working with designers Victoria and Joe Wade and hope to bring this garden to life in 2021.
The Nook, in the heart of Norfolk falls under the umbrella of East Anglia Children's Hospices. The hospice, opened in 2019 by HRH, The Duchess of Cambridge, offers a family-centred, needs-led approach to care, ensuring all of the needs of the children and young people they care for are met, whether psychological, physical, emotional, social or spiritual. The hospice has asked for our help to design their outside space and to complete a new garden within that space.
A visit to the hospice with potential designers is due to take place in October.
Other hospices on our waiting list are:
Hope House Children's Hospice, Oswestry
Jigsaw Children's Hospice, Cumbria
Derian House, Chorley, Lancashire
If you are a children's hospice in need of a magical and inspiring outdoor space, please take a look here for more information and how to get in touch.