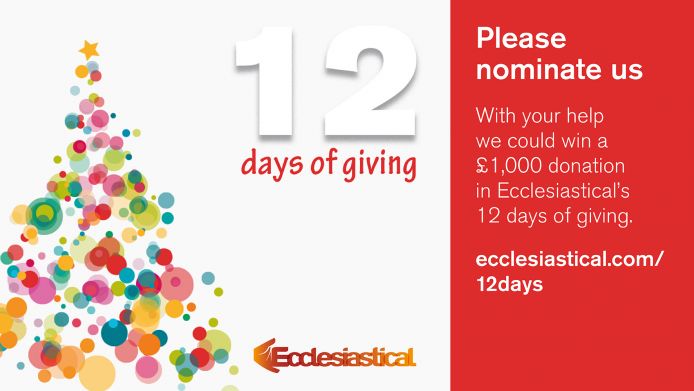 £1,000 could make a big difference to the work we do! That's why we'd be really grateful if you could nominate Greenfingers Charity for Ecclesiastical's '12 Days of Giving'.
Ecclesiastical will be donating a total of £120,000 to 120 charities over 12 days in December and we'd love to be one of them, to carry on the work we do in creating magical gardens for children's hospices all over the UK.
Simply click on the link at https://www.ecclesiastical.com/movement-for-good/12-days and click 'nominate now' and enter our details, including our charity number which is 1076640.
The first draw takes place TOMORROW! Nominations are open now, closing at midnight the day before each draw. Charities not drawn will be carried over to the next draw, and draws will take place each weekday from 5 December to 20 December 2019.
The more nominations we get, the greater our chance of winning, so please spread the word to your friends and family. Thanks for your support!