Orchard Park Garden Centre
Date: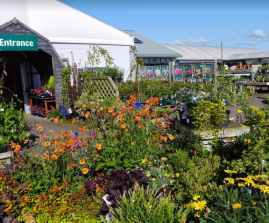 Event Date:
24hr Plant-athon starting from Thursday 16th at 12pm midday – with plant sale and Irish-themed celebrations as well as a fundraising plant sale on Friday 17th March 2017!
Event Venue:
Kingsmead Business Park, Shaftesbury Road, Gillingham, Dorset, SP8 5JG
Contact Details:
Contact Website: www.orchardpark.biz
Contact Email: sophie.holland@orchardpark.uk.net | 01747 835544
Event Details:
Orchard Park Managing Director Richard Cumming will this year be joined by his son Robbie, who with the rest of the Orchard Park team will attempt to pot up various plants continuously for 24 hours! Plant sale and donations will take place throughout.
There will also be an Easter egg hunt – 8th to 15th April – £1 per child – with an additional raffle to win a hamper, with all proceeds go to Greenfingers