London to Brighton bike ride
Date: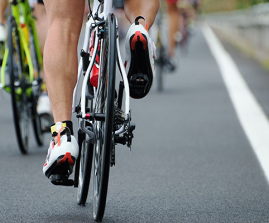 The Do it for Charity London to Brighton Cycle Ride is a mass-participation cycle ride;
covering the 54 miles from Clapham Common in London to Madeira Drive on Brighton sea front
taking place on Sunday 17th September
expecting over 4,000 riders to take part on behalf of their chosen charity
If you would like to take on the challenge for Greenfingers Charity all you need to do is pay a £45 registration fee and aim to raise at least £150 through sponsorship. In return you will receive ALL the support you need in the lead up to the race and throughout the event.
Click here to download a Greenfingers Charity Sponsorship Form.
DID YOU KNOW? Some of our Rough Runners are getting on their bikes from London to Brighton the day after the Rough Runners Mud Run in a two part event in support of Greenfingers. If you're brave enough to do the same just let us know and we'll give you all the information you need to get involved!