Opening of Jigsaw, Cumbria's Children's Hospice garden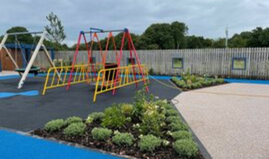 As we near the completion of our latest garden project, we're looking forward to opening this new garden shortly.
During the build where a once dull outside area has been transformed into an exciting and especially a stimulating play area, there has been TV coverage ITV Border. Come and celebrate the opening of one of the latest projects of Greenfingers Charity.