Greenfingers Charity Skydive
Date: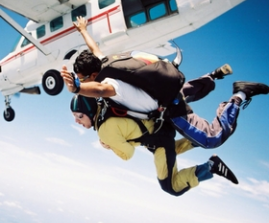 Calling all adrenaline junkies! If you've been inspired by Conna Powles and her incredible Greenfingers Charity Wing Walk, can we tempt you with a parachute jump challenge?
On September 17th, a Greenfingers Charity team will be taking to the skies in Netheravon, Wiltshire and jumping from a plane to raise funds for life-limited children spending time in a hospice. If you'd like to join us, email Linda to book a place.
If you're not quite ready for the jump but would like to support some of our skydivers, click here to donate to Richard and Abbie from Woodlodge, or Tami from Kew Green Hotels.