Art Exhibition & 'Meet the Artists' at Holiday Inn Ipswich
Date: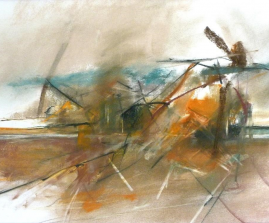 Accomplished Suffolk artists Colin Slee and Antonia Nelson will meet and greet art enthusiasts on Wednesday 5th July at Holiday Inn Ipswich, Orwell in aid of Greenfingers Charity.
Newly appointed hotel manager, Kenny Bruce Russell, has recently refurbished the hotel and has taken the opportunity to create a vibrant gallery of colour.
The exhibition will be open to the public from 7pm. All artworks are available to purchase with commission being donated to Greenfingers Charity.
Kenny explains: "Our hotel is supporting a very worthy charity called Greenfingers – creating sensory gardens for children's hospices around the country. The artwork displayed in our hotel is all for sale and our commission will go to Greenfingers. This is a perfect opportunity for us to support local talent, raise funds for a worthy cause and create interest for our guests."
For more information pleas e-mail: hm.hiipswich@kewgreen.co.uk