Ambassadors
Greenfingers Charity's Ambassadors support our work as widely as possible and are committed to raising awareness of the work and aims of the charity.
Greenfingers Charity Ambassadors are: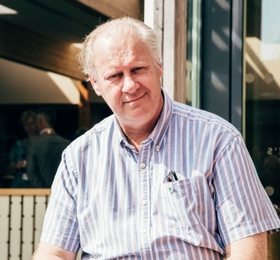 Andy Bunker, Director of Alton Garden Centre, Tillington Plant Chairman and Tillington Magazine Committee
Day to day Andy is involved in plant and product purchase with a particular passion for bedding and seasonal plants.
Andy jumped at the opportunity to become a Greenfingers Charity Ambassador, believing it to be a fantastic organisation in which he could make a real difference. With Little Havens Hospice only a stones throw away from his garden centre, and Alton's being one of the first to have sponsored a Greenfingers garden, Andy has a real commitment to visiting new hospice gardens whenever he can.
Andy remembers taking part in one of Greenfingers Charity's various seminars that explained the role of an ambassador; in that some deliver and some come up with ideas. He considers himself the latter.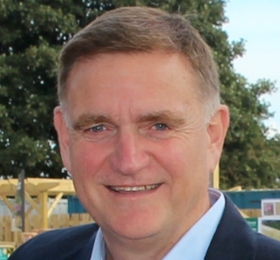 Bob Hewitt, Chairman of Klondyke Garden Centres​
Bob is currently Chairman of Klondyke Garden Centres having retired from the position of Chief Executive in December 2016. He is also a Non-Executive Director at Kelkay and a Non-Executive Director of the Horticultural Trades Association.
Bob has has been involved in the Garden Centre Industry since 1989 when he joined Wyevale Garden Centres from J. Sainsbury plc where he spent 10 years in retail and merchandising positions.
Bob became Retail Operations Director at Wyevale in 1994 and Chief Executive in 1997, a position he held for 7 years before joining The Klondyke Group in 2005.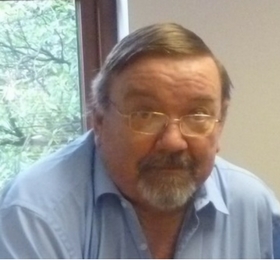 Colin Wetherley-Mein, Sales Manager at Vitax
Colin joined the garden trade in 1975 at Hurn Bros, manufacturers of Ark Brand Wooden Trellis and Fencing Products.
His next career step saw him moving to Tufflink, manufacturers of Plastic Chain and Trelli, where he became Sales Director until he left to join his present employer Vitax Ltd.in 1992. Joining as National Account manager, Colin became National Sales Mnager in 1994, and has been ever since.
Colin was GIMA President in 2015, and stood down from the GIMA council in 2017.
Outside of work Colin is an ECB level two cricket umpire and has two grandchildren.
Judith Blacklock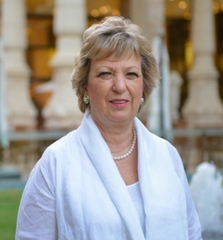 Judith is renowned worldwide for her teaching skills in flower arranging and floristry. Her flower school, which is located in a charming flower-filled mews in Knightsbridge, has been running for 13 years. It is the foremost private flower arranging and floristry school in the UK and is accredited by the British Accreditation Council.

Judith herself is one of the most respected figures in the world of flowers. She is the author of 12 bestselling floristry books (including Church Flowers and The Encyclopedia of Floral Design) and editor of The Flower Arranger magazine. In 2011, she co-founded Flowers@Chicheley Hall – the biggest cut-flower event ever seen in the UK. She regularly appears on television and demonstrates at leading global floral events, including the Chelsea Flower Show. She has arranged flowers at many high-profile venues such as Kensington Palace and taught floral design to personalities including Kirstie Allsopp, Gordon Ramsay and James May. She has acted as a consultant to Topshop, BT and Channel 4.
Kate Ebbens, Managing Director of Cadix UK Ltd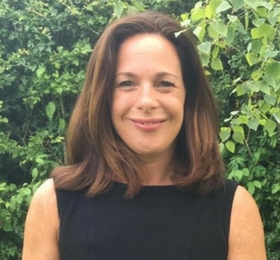 Cadix was established in 1999 by Kate and her husband, following careers at Nedan Confectionary, where the couple met. Over the last 10 years Cadix has supported Greenfingers in a variety of ways, helping to create beautiful, well-designed outdoor spaces for children to enjoy with their family, friends and siblings, whether through play and fun, or therapeutic rest and relaxation.
In the last 3 years Cadix has raised £7,000 by participating in Greenfingers' annual fundraising event, Garden Re-Leaf Day, and Kate herself taking on a skydive challenge in September 2016.
Kate is very proud to be an ambassador for what she calls an 'amazing charity'.
Kimberley Hornby, Managing Director of Hornby Whitefoot PR Ltd
Kimberley Hornby is the Managing Director of Hornby Whitefoot PR, a PR agency devoted to driving brand awareness across the garden, home and lifestyle sectors.
Kimberley has worked in the garden retail industry for over a decade, and working with her team represents everyone from suppliers to retailers, trade associations and key industry events such as Glee and Garden Re-Leaf.
A member of the Garden Media Guild and a keen gardener, she is now proudly a Greenfingers Ambassador, dedicated to helping raise the profile of the charity and the amazing work it does every single day.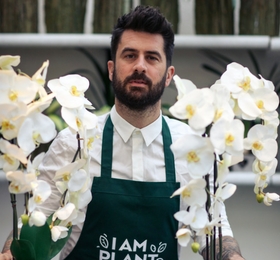 Michael Perry, Horticultural Expert & Presenter
Michael has been involved with gardening and plants since he was just five years old.
He is a self-professed Plant Geek, and was listed in the Sunday Times top 20 most influential people in the gardening world, thanks to his plant hunter role at Thompson & Morgan.
Michael was responsible for new plant introductions such as the Egg and Chips plant and the FuchsiaBerry and keeps busy travelling the world in search of new plants as well as lecturing worldwide, including stints in Japan.
He regularly appears on ITV's This Morning and also presents on HSN in the USA. He is very active on social media - and has raised over £25,000 for charity within just a few years.
Simon Quinton Smith, Director of Quinton Edwards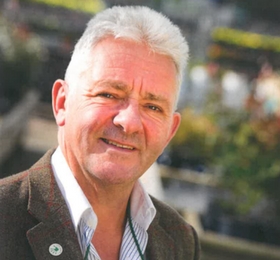 Simon is a chartered surveyor specialising in providing property advice to the garden centre, horticultural and farm shop industries throughout the United Kingdom, having set up Quinton Edwards 28 years ago.
Simon also set up the Q Garden Company and ran four garden centres as Managing Director for a period of time. His biggest notable achievement was advising Terrafirma in their acquisition of Wyevale in 2012.
A family man, Simon is married with five children and in November last year undertook a three week trek to Kangchenjunga base camp, the third highest mountain in the world.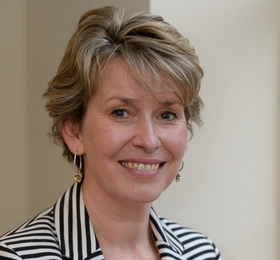 Vicky Nuttall, Director of GIMA
As a professional marketeer, Vicky started her career in IT, moved into construction and then found her way into the garden landscaping sector working for timber supplier Forest Garden, where she stayed for over 13 years.
In 2014 Vicky became Director of GIMA, the Garden Industry Manufacturers' Association, representing and supporting suppliers in their commercial endeavours within the UK.
As well as supporting Greenfingers initiatives herself, through her network of contacts, Vicky spreads the word for the charity persuading GIMA member companies to get involved wherever possible.
Barry Page
Heidi Towse, Garden Buyer at Frosts Garden Centres
Ian Flounders, Woodlodge Products Limited
Jackie Eades, Briers
Jamieson Page
Jody Lidgard, Architectural Garden Designer at Bespoke Outdoor Spaces
John Clowes, Freelance PR
Matthew Mein, Glee, i2i Events
Richard Newton, Woodlodge Products Limited
Trevor Pfeiffer, Garden Trade News
Zoe Goodhand, Poplars Nurseries